How fruit innovation and technology can help fresh fruit leaders grow their business ahead of the competition INTERVIEW - EUROFRUIT JANUARY 2010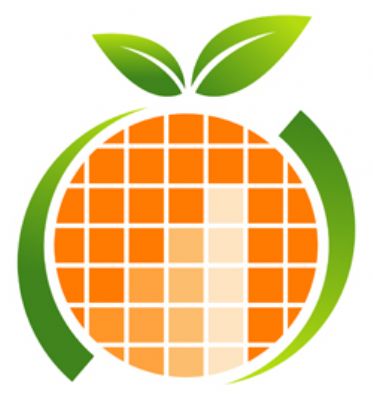 1. What services does Fruitprofits offer to your clients in the fresh produce sector (particularly in Spain)?
Fruitprofits provides technical advice to fresh fruit producers and importers, who are faced with specific challenges in the areas of harvest, transport, storage and packaging of fresh produce. We conduct research and implementation on behalf of our clients, who want to solve specific fruit challenges or want to develop new products for their markets.
Specific areas we are working with clients include: controlled atmosphere, modified atmosphere, packaging, fresh-cut product development, reduction of decay in transit, improving refrigerated marine transport, improving degreening and ripening. All these efforts are geared towards increasing the success of the quality at arrival or opening new markets for our clients.

2. How did the business idea of Fruitprofits originate?
It has been my experience, after 18 years in the fresh produce industry, that there is a significant gap between the available technology and know-how about fresh produce and the actual knowledge that gets implemented. Those fresh fruit marketers that implement technology earlier and more consistently do have a marketing edge over the rest: they have fewer losses, better quality at arrival and more satisfied customers. This translates both in higher sales and less costs in the distribution chain. They are also the fastest in entering new markets
Fruitprofits was created with the goal to serve customers by optimizing their harvest and cold chain processes, by adapting fruit technology to their needs and implementing know-how. Having a dedicated technical department is expensive for many fruit companies, so Fruitprofits is a valid alternative for customers who want to outsource their research or technical needs.

3. What challenges do Spanish produce companies face in the next twelve months?
Spanish companies will have to compete more for their market share in the EU arena. The concentration of the supermarket chains will force them to be more cost competitive, either reducing losses through more efficient processes, or through integration, consolidating their production in larger units.
The other alternative is diversification, providing added value and innovative products, a better selection or offer, consistent better taste...
In either case, optimization or diversification, technology is required. In the case of optimization, technology is required to reduce rejected or downgraded fruit. In the case of diversification, technical know-how is needed to come up with new products or year-round supply. Fruitprofits can help producers both ways.


4. Do you believe Spanish companies are reducing their spending on research & development as a result of the economic situation or have you witnessed more interest in innovation (as a possible route out of the crisis)?
With a few exceptions, Spanish companies are not technology-intensive, and rely mostly on their suppliers or public institutions for their research and development needs. Both of these alternatives are imperfect: suppliers are biased in their recommendations since they are motivated by sales goals. On the other hand, research conducted at public institutions is rigorous but lacks some practicality and the adaptation step to the firm´s daily processes.
Crises have an excellent creative potential and I already see the current economic crisis is propelling the leaders in fresh produce towards more investment in innovation as a way to defend and expand their market share and profits.

5. What are the principal markets for Fruitprofits? Are you developing your business in any new markets?

Although located in Spain, Fruitprofits main market is the whole of the European Union, be it EU producers or importers into the European Union. Latin American and North African markets show the greatest potential in increasing their sales to the EU.

6. In terms of innovation, what are the most important trends at the present time in the Spanish fresh produce sector?
In terms of crops, we see a transformation in the fresh citrus industry. Spain is the largest citrus exporter in the world, but the last poor campaigns and low prices are discouraging many citrus growers. Spanish climate and soil offers excellent opportunities for growing subtropical fruits: avocados, mango, litchi, kiwi… Subtropical fruits are being planted and continue to grow in surface.
On new markets, Spanish producers are starting to open new markets for export beyond the European Union, such as the USA or Arab countries. These trends will continue.

7. What trends do you believe will emerge/become important over the next 12-24 months?
Air freighted fruit will continue its descent as oil prices increase. Marine transport will gradually replace air transport with the help of existing technologies that preserve fresh produce.
On the geographic side, Moroccan produce will steadily increase its presence in the EU market, because of its favorable weather and labor costs.

8. What plans does Fruitprofits have for the next 12 months?
Fruitprofits will continue developing and adapting available fruit technology and know-how for present and new customers. This know-how allows them to deliver consistently better fruit quality at arrival and fewer rejects. We will help them develop and introduce new fresh fruit products in the market or at different times of the year (off-season) or reach new markets.
Return